Training artisans, dignifying their careers and helping small food businesses.
Issue 7 is our first experience with advertising and we couldn't be happier with the organizations that have decided to sponsor us. So we thought you might want to learn more about them. We talked to Ally DeArman, Director of the Food Craft Institute about their job helping small and medium-sized producers and promoting artisan foods in the United States.
How and when was the Food Craft Institute created?
Our founder, Anya Fernald, started the Food Craft Institute (FCI) in late 2011 after we put on our 3rd annual Eat Real Festival. Having worked with the community of food entrepreneurs involved in the festival for several years, we noticed the need for greater support in the business aspect of this sector.
What was the idea behind the project? What was your goal?
FCI was created as a professional development institution striving to create and improve the viability of small and medium-scale value-added food businesses. Our goal is to provide the skills, training and resources for entrepreneurs to succeed, scale appropriately and reach profitability. The larger goal is to bring dignity and professionalism to careers in food production with the idea that this esteem will improve the quality and availability of artisan foods in the mainstream marketplace.
Why is it important in your view to revitalize food craft and small and medium food businesses?
In Anya's own words: "Food Craft Institute's mission and programs address one of the great challenges facing America: how to build an equitable food system that feeds people without disastrous environmental and human health impacts." At our core, we're striving to support local economies and regionally scaled producers over the international commoditization of our most basic necessity: food.
In the past few years it seems like there has been a boom in this field. Is it sustainable?
At FCI, we live by the adage "a rising tide lifts all boats." The more quality food available and the more interest, enthusiasm and passion for it, the greater the marketshare for all craft producers. Food businesses rooted in their communities will always be sustainable as long as that community endures. The larger question for most of our students and network is what type of growth is sustainable for their business and their mission/values. Not everyone can be the next Blue Bottle Coffee, but more importantly, not everyone needs to be in order to succeed.
On top of the skills and crafting techniques, many of your courses have a strong business angle. Why?
Most food crafters create their businesses out of a passion for the product, and can get pretty far into the process before realizing they're in over their heads when it comes to balancing the books or managing personnel. The Food Craft Institute aims to close that knowledge gap in the food sector and facilitate a higher success rate for artisan producers.
You offer everything from one day workshops to five week courses. Who are your courses for?
We offer courses for everyone along the spectrum of business development. Our Master Courses are designed for budding entrepreneurs seeking to build the necessary skills to run their own small food businesses in a specific industry (e.g., butchery, brewing, coffee, chocolate, etc). Our Quarterly Business Modules seek to help early-stage business owners by offering different areas of focus for the specific needs of a new company. And our new Mission-Driven Management workshops were created to provide effective training and team-building skills for employees in growing companies producing quality food.
Tell us about the Eat Real Festival and what makes it special.
The Eat Real Festival is an annual celebration of good food with a focus on food craft, street food, artisan beers, local wines and fresh and delicious food choices—all featuring sustainable local ingredients. The event is like a combination of a county fair, a street-food festival, and a block party that takes place each year on Oakland's waterfront. While it started in 2009 at the rise of the "Food Truck Era," it has grown into so much more. With the founding of the Food Craft Institute, it now serves as our premier educational program, and the focus has come to be much more on highlighting and celebrating our alumni and network of amazing food producers. Whether you're a beer geek, choosing between the 20+ local craft brews on tap, or a meat-head getting your fill of live butchery demos and an international spread of barbecued cuisine… it's the type of festival that you plan your summer around!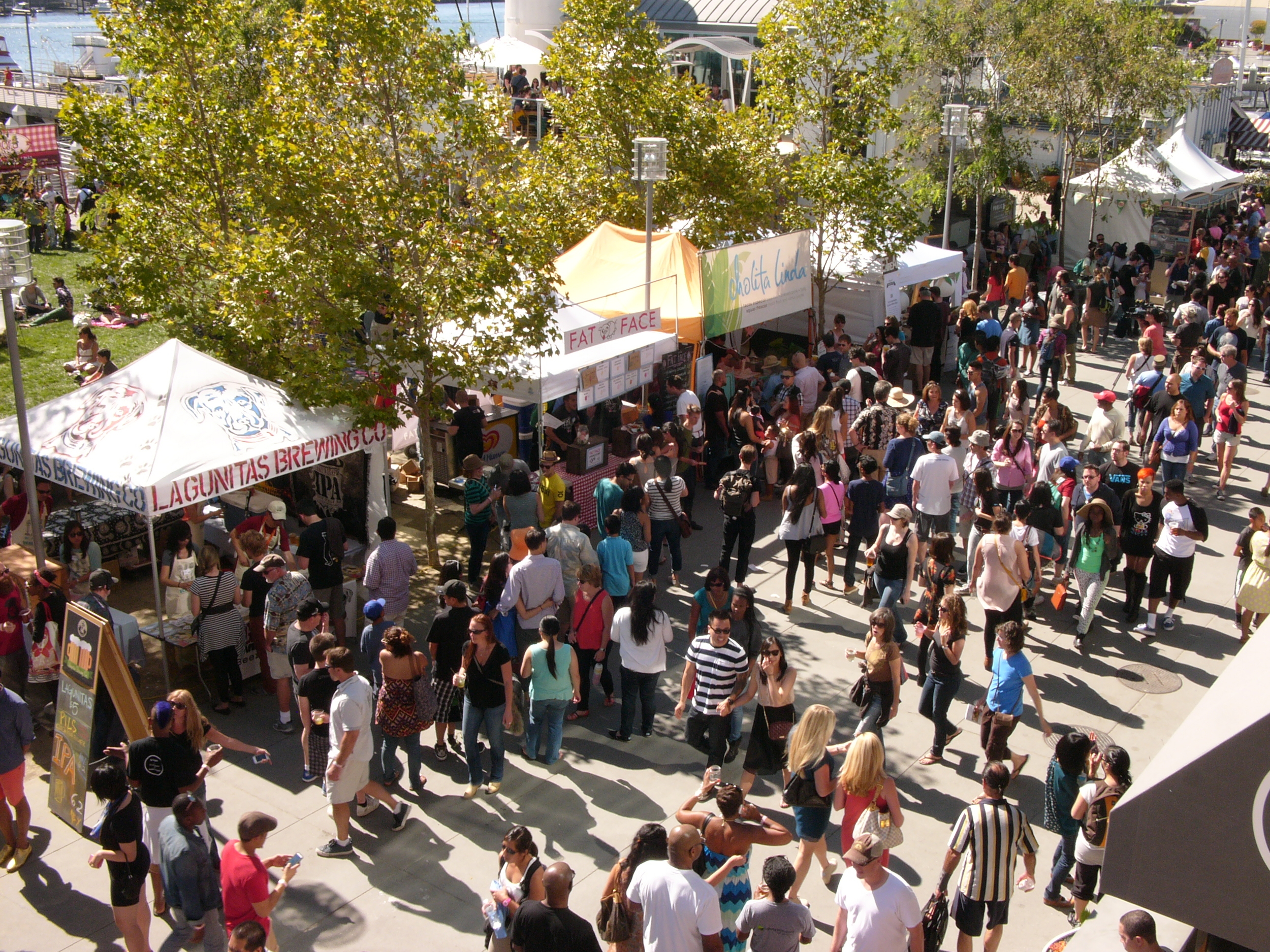 Photographs by Phillip Yip, Joon Oh and Saba Parsa, courtesy of Food Craft Institute